Salad dressing is a must-have topping for fresh, succulent, leafy greens. This delicious topping coats any leafy salad with layers of tasty sauce that can deliver a convenient and consistent flavor to them. But have you ever felt like this perfectly healthy dish is somewhat lacking or doesn't live up to your expectations of a classic salad?
More often than not, we take care in choosing organic, vibrant-looking greens at the market, wash them delicately, and adorn them with other plump, juicy fruits and vegetables only to lather on some commercially made salad dressing.
Instead of settling for an unhealthy and more expensive sauce, why not skip the store-bought brands and make them yourself! They're very easy to make and only need three basic ingredients to whip up a flavorful and unique dressing for your salad – olive oil, vinegar, and an emulsifier.
In this comprehensive guide, we'll explore the importance of the main components of salad dressings, the different types available, and how to make or choose keto-friendly options for those following a low-carb lifestyle.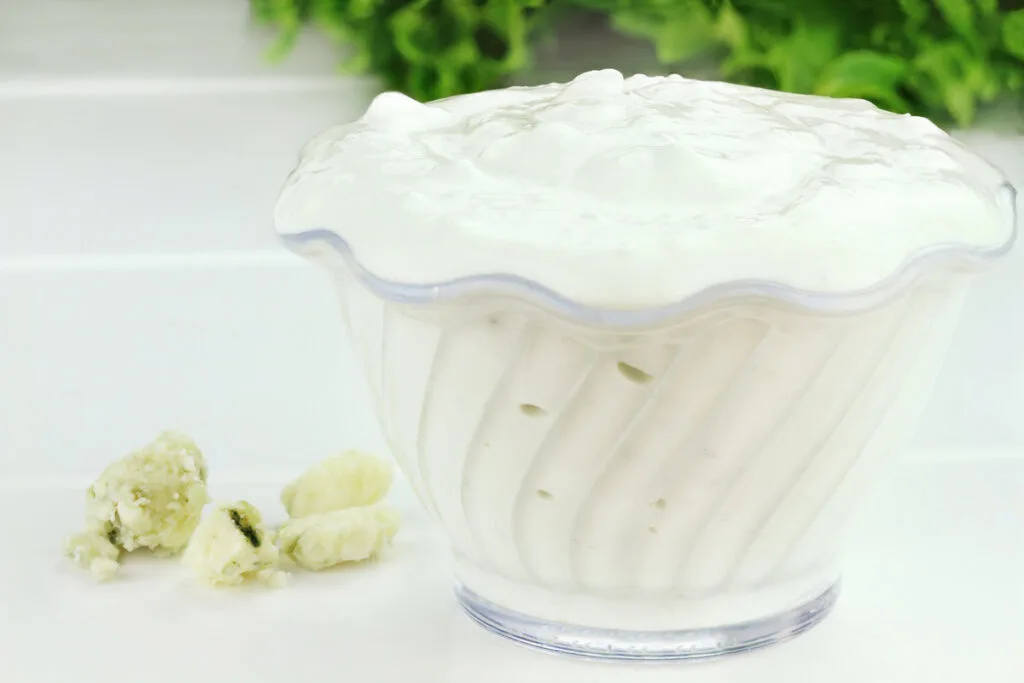 What Goes Into a Salad Dressing?
A salad dressing can elevate a simple bowl of greens into a symphony of flavors and textures. From tangy vinaigrettes to creamy concoctions, the art of making a good dressing involves understanding the key ingredients and their proportions.
The foundation of most salad dressings consists of a triumvirate of oil, vinegar, and an emulsifier. Each component plays a unique role in achieving the desired taste, texture, and appearance of salad dressing.
Pouring oil into a bowl of salad greens protects the vegetables from the vinegar that typically comes next. And because of the fat in salad dressings, the body is able to absorb all that lovely nutrients from the fresh greens and other veggies.
Now, vinegar tends to "cook" or break down cellulose in vegetables, making vegetables end up soggy, but with the addition of oil, it can counteract this.
Key Components of Salad Dressings
Oil
This is the base of most salad dressings. Oil works in salad dressing by imparting richness and smoothness, and unlike cooking oil, it's primarily light-tasting.
Oil manufacturers will usually label their products as "light-tasting olive oil" or light-tasting canola oil." It can also be tagged as "salad oil," which is a blanket term for a variety of oils used in salad dressings. Choosing one all comes down to preference as each one has varying tastes.
Almost any oil will work, but the most common ones are extra virgin olive oil or virgin olive oil. It has an excellent taste, a distinct flavor profile, and various health benefits. Some other popular options include avocado oil, sesame oil, peanut oil, coconut oil, and walnut oil. Too much oil will affect the overall flavor of the dressing, so tread lightly when using it.
Aside from imparting a rich flavor to salad dressings, the oil will also help cut the vinegar's acidity. It also helps the body absorb key plant nutrients from the salad, such as lycopene and beta-carotene.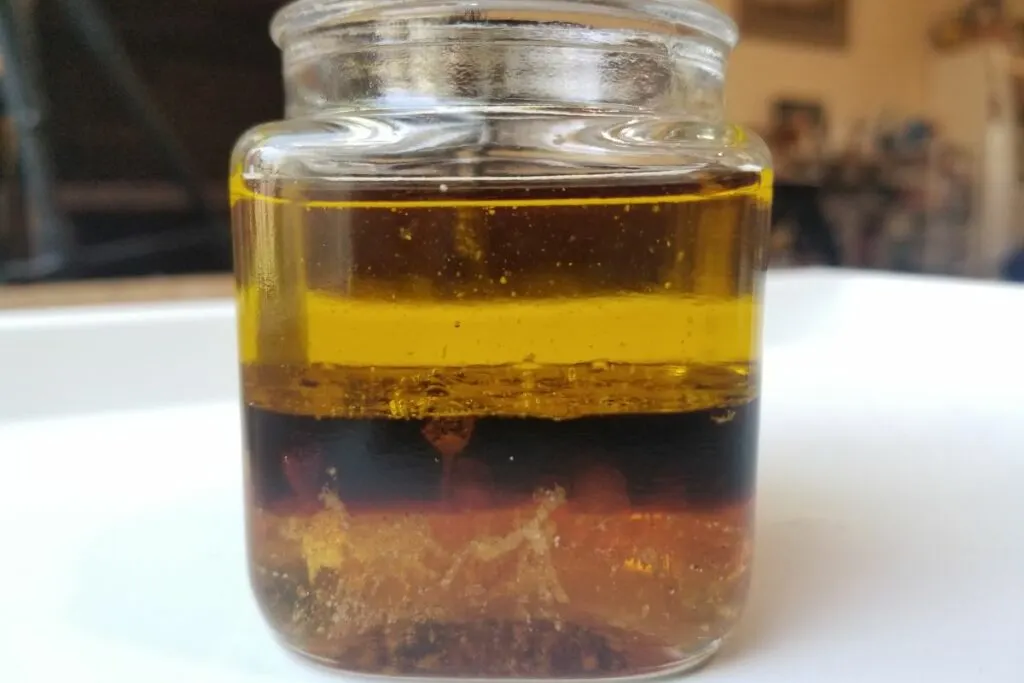 Vinegar
The second part of the salad dressing trio is vinegar. As an acidifying ingredient, vinegar provides acidity to salad dressings.
Along with acidity, vinegar works to improve brightness in the dressing as well as offering a balance to the richness of the oil. Popular vinegar choices include balsamic vinegar, red wine vinegar, apple cider vinegar, and white wine vinegar.
Emulsifier
An emulsifier is essential for creating a stable mixture as it binds oil and vinegar together. It acts as the third component of salad dressings, though this depends on the type of salad dressing you're making, whether thin or thick and creamy. The most popular salad dressing emulsifiers are mustard, mayonnaise, cheese, honey, tahini, and egg yolks.
Seasoning and Flavoring
When we talk about the most basic of all salad dressings, oil and vinegar salad dressing or vinaigrette instantly comes to mind. However, even these simple mixtures are further enhanced by the final salad dressing component – seasoning and flavoring.
Ingredients such as salt, spices like pepper and chili, condiments like soy sauce and mustard, sweeteners like honey or maple syrupvin, fruits like lemon, orange, or mango, and herbs like dill or cilantro can all be used as seasonings and added flavoring.
Different Types of Salad Dressings
There are thousands of salad dressing recipes out there, but for the most part, they'll fall under any of these four major types of salad dressings.
Oil and Vinegar Dressing
This classic dressing is a simple combination of oil and vinegar, the most basic of which is seasoned with just salt and pepper. Often enough, oil and vinegar dressing can be made more exciting with added herbs and spices for extra flavor. The magic number here is 3 parts oil and 1 part vinegar, but everything is up to adjustment based on your preference.
A traditional way of dressing salads is to simply drizzle the salad greens with oil, then pour in a third (of the oil's quantity) of vinegar, season with salt and pepper, then toss it together. This ratio helps showcase the natural taste of fresh ingredients that are in your salad.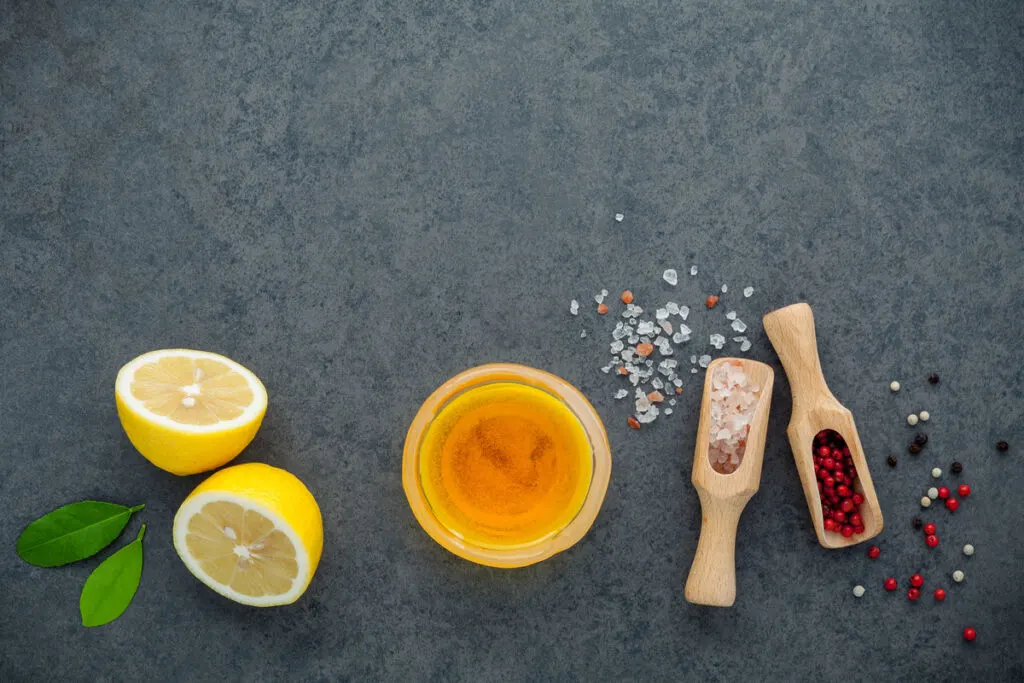 Vinaigrette
This specific type of oil and vinegar dressing is made by mixing oil and any type of mild acid like lemon juice and any vinegar of your choosing. Vinaigrettes commonly incorporate a 3:1 or 2:1 ratio of oil to acid, respectively, with an emulsifier added to prevent separation.
Vinaigrette tends to cling to salad greens more than a separate pouring of oil and vinegar, although it's not a stable emulsion. It'll eventually separate, and you'll need to whisk it again or blend it.
Optional ingredients like garlic, shallots, mustard, honey, herbs, spices, fresh fruits, and fruit juice enhance the taste of a vinaigrette.
Creamy Dressings
A creamy salad dressing incorporates creamy elements like mayonnaise or fermented dairy products like yogurt, sour cream, or buttermilk to create a smooth yet thick and viscous texture. Some popular creamy dressings include Ranch dressing, Thousand Island dressing, Caesar dressing, and Blue Cheese dressings.
Cooked Dressings
Unlike the other types, cooked dressings involve heating the ingredients together. Warm bacon dressings and sweet-sour dressings are prime examples that are typically poured over the salad just before serving.
They can also be made into creamy dressings that are thickened by the addition of egg yolks or starch-based products.
What ingredients make salad dressing NOT Keto?
For those following a keto diet, being cautious about the ingredients in both homemade and store-bought dressings is crucial to staying within carb limits.
Dressing with MCT oil, coconut oil, extra virgin olive oil, avocado oil, and walnut oil are typical Keto-friendly ingredients. As for the flavoring, though, look out for ingredients that are as close to nature as possible.
This means lots of fresh herbs, spices, and natural acids (lemon juice, apple cider vinegar). It's also a good idea to hunt for clean ingredients and steer clear of artificial flavoring, coloring, and other additives. When opting for Keto-Friendly Salad Dressings, there are some key ingredients that you should look out for in store-bought brands and recipes.
Search the labels or recipe for these ingredients: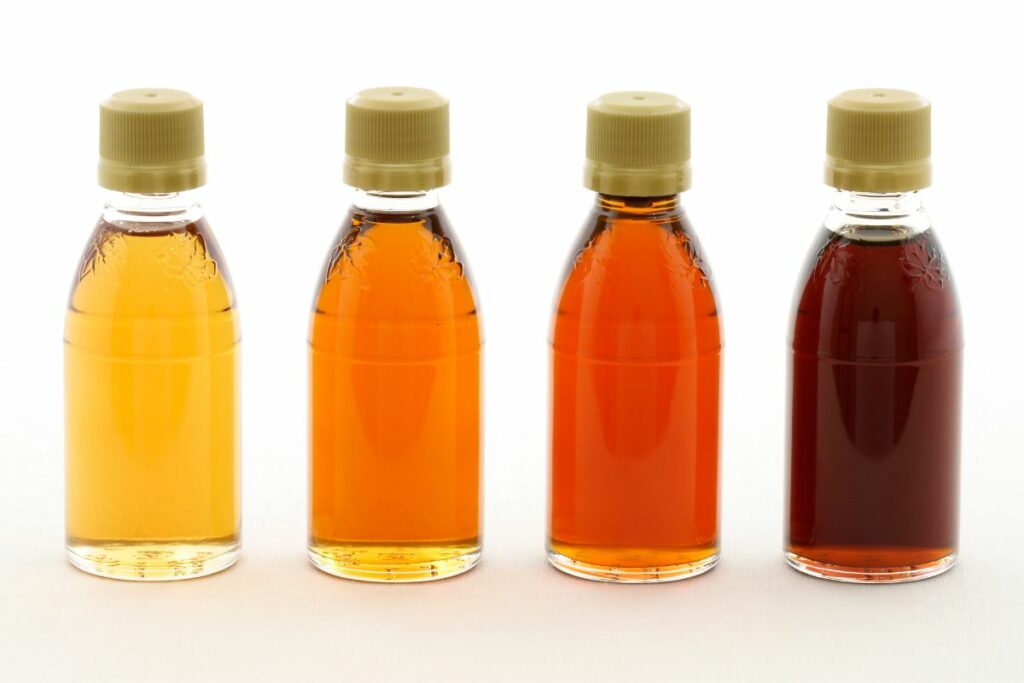 Sweeteners
Avoid dressings high in sweeteners like sugar (brown, cane, or coconut), high-fructose corn syrup, or even plant-based sweeteners like honey, agave nectar, and maple syrup. Though they contribute to improving the flavor of the dressing, they're high in calories.
Also, keep a watch out for sugar alcohols and artificial sweeteners. These are typically found in many "light" or "low carb" dressings. In particular, avoid artificial sweeteners, as even though they may be low in carbs and help compensate for the lack of flavor, they can still impact insulin levels in some individuals.
Opt to find or use non-nutritive sweeteners like pure stevia leaf extract, monk fruit, or allulose instead. Despite being zero to low-calorie sweeteners, it's still best to be careful about your intake of sweeteners and any dressing that contains any of them.
Fruits
Other than lemons, most fruits aren't allowed on keto. This is because fruits contain fructose and are mostly too high in carbs. Depending on the stage of keto you're in, you may enjoy some fruits like various berries (raspberry and strawberry), avocados, tomatoes, and kiwi.
Fruit Juice Concentrate
When checking recipes or salad dressing brands, you should also look out for a fruit juice concentrate. Fruit juice concentrates are basically concentrated sources of sugar – mainly fructose.
Much of the nutrients in the fruit, such as Vitamin C and fiber, are lost during processing, so skip this ingredient or pass on this salad dressing if it contains it.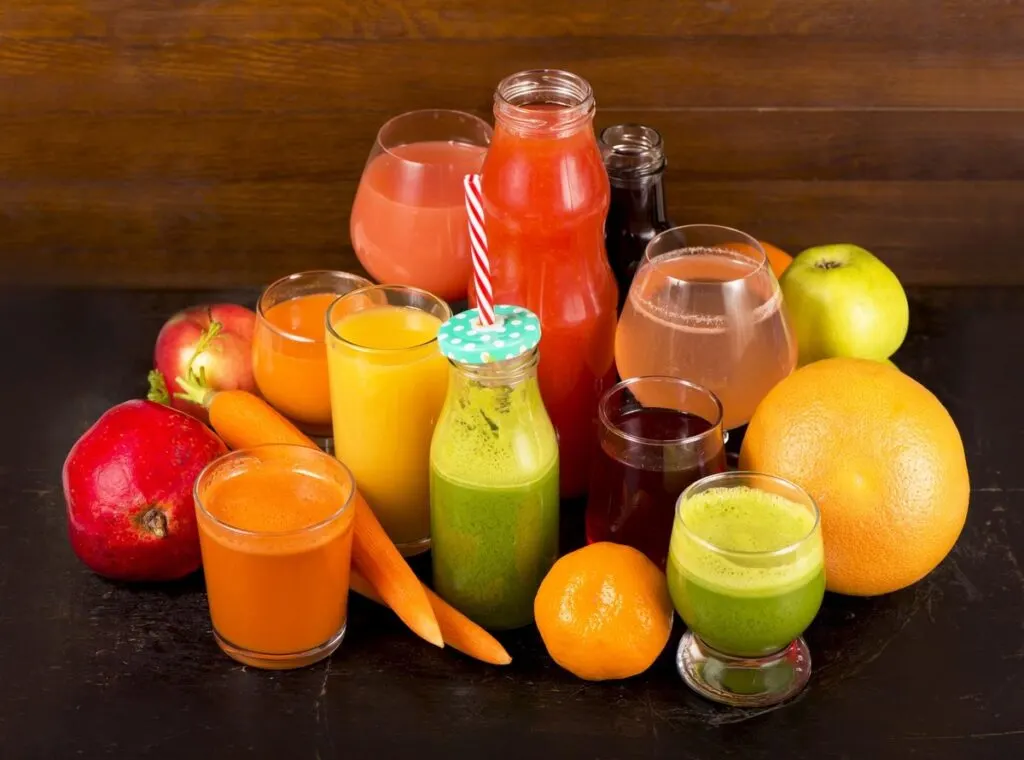 Starch and Thickeners
Keep an eye out for dressings that contain thickeners like cornstarch, maltodextrin (which can also irritate your tummy), or modified food starch, as they can also contribute to your net carb intake. Limiting or completely avoiding refined starch is crucial in a keto diet.
Industrial Fat
Some store-bought dressings may contain vegetable oils like soybean or canola oil, which are high in omega-6 fatty acids. They may also contain margarine or trans fats such as partially hydrogenated oil or vegetable shortening. All of these have negative effects on health, so choose dressings made with healthier oils like olive oil or avocado oil.
By making these informed choices, you can create delightful, keto-friendly salads without compromising on flavor or nutrition. So, research, get creative, and dress your salads to impress!
There are tons of quick-to-throw recipes out there, so in this final section, I'll be listing some of my most recommended sugar-free salad dressing recipes, plus 9 Keto-friendly salad dressing brands for when you're in a pinch.
6 Delicious Keto-Friendly Salad Dressings
By understanding the main ingredients of oil, vinegar, seasoning and flavoring, and emulsifier, as well as the ingredients to look out for above, you can craft your perfect dressing to suit your palate.
The majority of olive oil and vinegar dressings contain no net carbohydrates, so those on keto are advised to use them. But whether you prefer the simplicity of oil and vinegar or the creaminess of Ranch, there's a dressing to cater to every preference.
So aside from oil and vinegar (which I'll include one recipe for), if you're looking for something more decadent to pair with your leafy greens and rainbow vegetables, here are some of the most amazing recipes to try: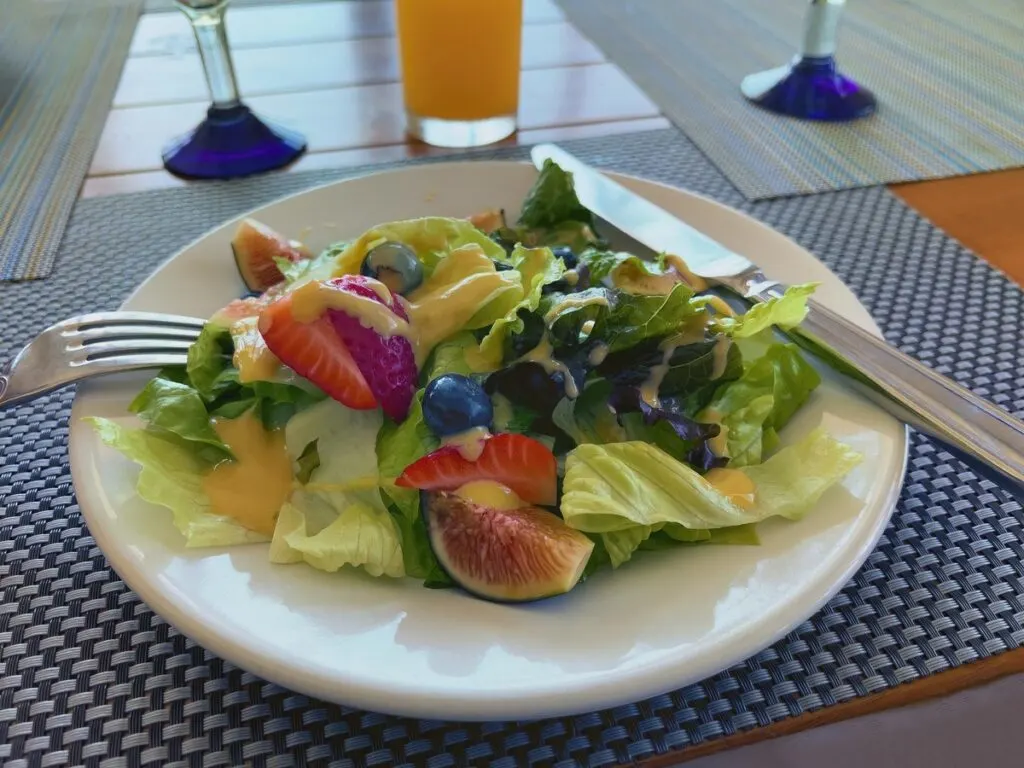 Italian Dressing
Let's start off the list with one of the most basic but flavorful oil and vinegar dressings you can make, an Italian dressing. Pick out a good olive oil and red wine vinegar, plus freshly shaved Parmigiano or grana padano and some pantry herbs, and you've got yourself a delicious classic dressing for your salad.
Check out the recipe here: Healthy Keto Italian Dressing.
Balsamic Vinaigrette
Nothing beats the distinct bold flavors of balsamic vinegar whisked into good quality extra virgin olive oil as a salad dressing. This is an emulsified vinaigrette with Dijon mustard and no sweetener added, but there's an option to add a sugar-free alternative. It's perfect on your salad greens, as a marinade, or even a dipping sauce.
Check out the recipe here: ​​Keto Balsamic Vinaigrette.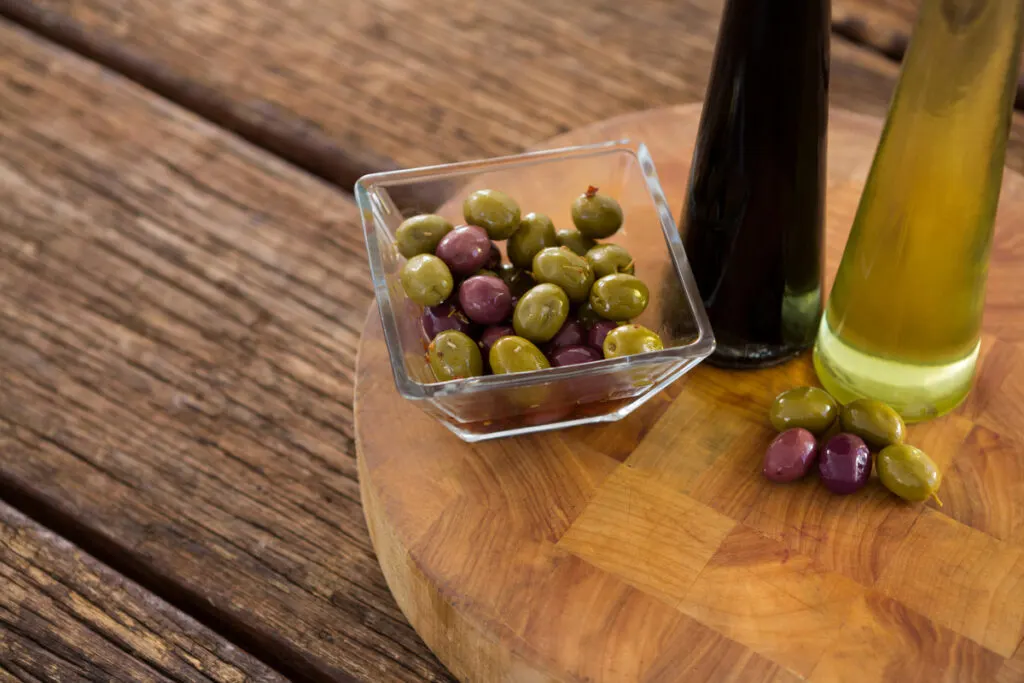 Honey Mustard Dressing
Admittedly, there isn't any honey in it as it's a keto-based recipe, so it's a faux honey mustard dressing, but you won't miss out on the flavor with a stevia swap.
There's nothing to not love about this recipe, as I use it to add a refreshingly sweet flavor to my fried chicken, potato wedges, or a big bowl of salad. It can also be stored for a good two weeks, lasting longer than most other recipes.
Check out the recipe here: Low-carb Honey Mustard Sauce.
Caesar Salad Dressing
Many keto Caesar salad dressings don't contain anchovies, but personally, a good Caesar dressing recipe like this one should have it. Anchovies, whether the tinned whole one or in paste form, lend an umami flavor punch to the dressing. So definitely give it a try and enjoy a flavorful Keto-friendly Caesar salad.
Check out the recipe here: Keto Caesar Dressing.
Ranch Dressing
If you're looking for an ultra-creamy Ranch dressing, then this recipe is it! When making your Ranch dressing, choose your ingredients wisely. Opt for store-bought mayo that doesn't contain any sugars and uses good oils (for keto), or make your own. The addition of lemon also gives this dressing a strong zing.
Check out the recipe here: Keto Ranch Dressing.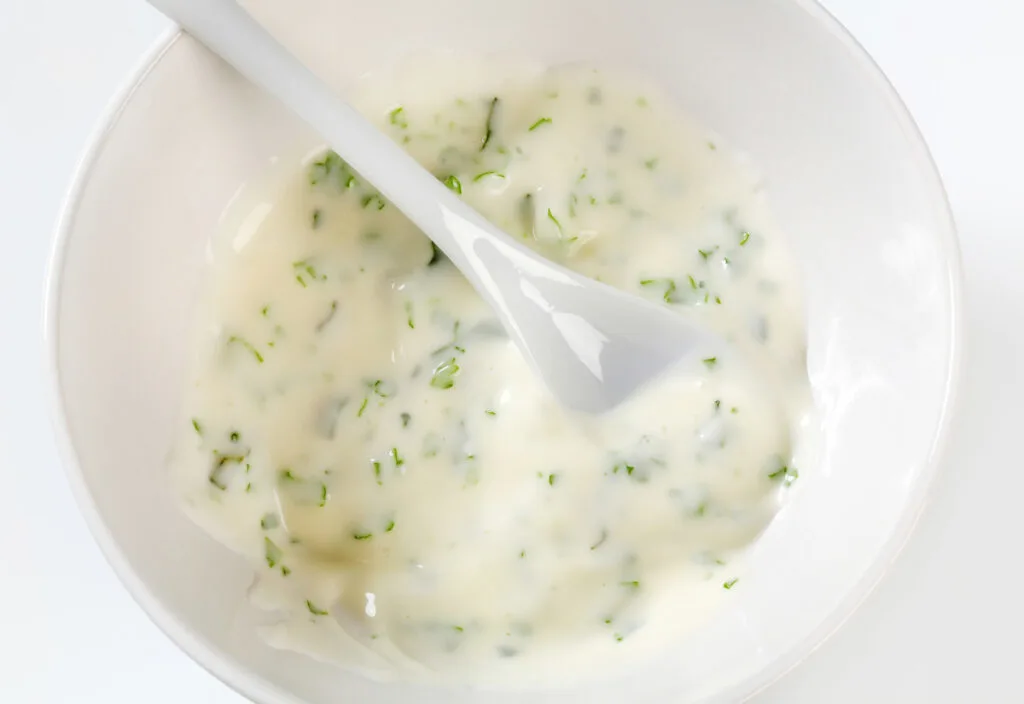 Cilantro-Lime-Avocado Dressing
I just love a thick dressing that can double as a dipping sauce. This recipe has no added sugars or dairy but still retains the best flavors for your greens or Tex-Mex faves. It's also easy to throw together using a food processor.
Check out the recipe here: Dairy-free Avocado Cilantro Lime Dressing.
5 Best Keto-Friendly, Sugar-Free Salad Dressing Brands
If you don't have the ingredients (or the time) to make your own dressing, then making sure you choose the best-packaged items is an alternative route. Look out for brands with the least carbs, least sugar, least calories per serving, zero trans fats, good whole ingredients, and excellent flavor and texture.
I know this sounds like a tall order, but I've done the research and shared with you the best ones (in all aspects).
Garlic Expressions Vinaigrette Dressing and Marinade
Made with Apple cider vinegar, canola, and pickled Garlic Cloves, Garlic Expressions Garlic Vinaigrette contains 60 calories per serving with 2 g carbs and 2 g sugar. The dressing has a bright overall flavor with a prominent garlic taste that's not too overpowering. There's a good zest from the vinegar, while sweetness is just a secondary or even tertiary in taste.
It's best as a dipping for some yummy Keto bread, though make sure to watch what else you're having that day because it does contain some sugar and carbs.
You can buy the dressing here.
Kumana Avocado Sauce
For those who like some heat, Kumana's avocado sauce is the perfect addition to your salad. Made with avocados, jalapeño chili peppers, cilantro, and bell peppers, it's excellent as a marinade for grilled steaks, chicken, and seafood too.
This dressing is plant-based, super low in calories, with no added sugars, and is Keto-certified, GF, and Paleo-friendly. And yes, I do mean super low in calories, as a tablespoon of this avocado sauce only has 15 calories.
You can buy the dressing here.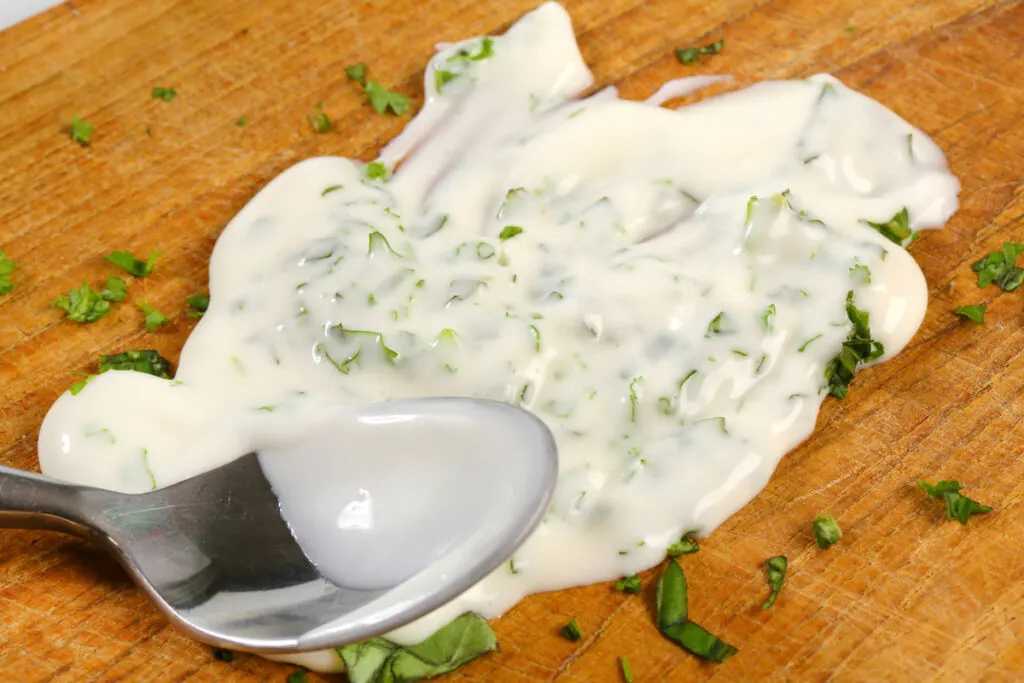 Primal Kitchen Ranch Dressing and Marinade
Primal Kitchen Ranch salad dressing is perfect for anyone's pantry. It's heavy in fat and chemical-free. This dressing is both healthy and delicious, as it's made with avocado oil. There's absolutely no dairy, cane sugar, canola, or soy in the ingredient list. Cage-free organic egg yolks are used to make it thicker and creamier than other salad dressings available in the market.
You can dip vegetables or wings in this creamy dressing aside from tossing them with your salad greens. Best of all, it only has 2 grams of net carbs per serving.
You can buy the dressing here.
Lemonette Lemon Dressing
The original lemon dressing from Lemonette is a must for your salad dressing recipes if you love lemony, garlicky flavors. This zesty dressing packs a delicious punch from its lemon juice concentrate, safflower oil, and a blend of spices.
Made in small batches, the dressing is sugar-free, non-GMO, GF, plant-based, and suitable for lots of diets, including keto. A serving has 50 calories and 1g of carbs.
You can buy the dressing here.
Saucy Lips Zesty Cilantro Dressing and Marinade
Saucy Lips' Zesty Cilantro dressing and marinade is like chimichurri sauce on steroids. Packed with bright and lively flavors, it's the ultra-low-calorie dressing for your salad. Even better, it goes well with chicken and seafood.
The salad dressing is also suitable for almost any diet, including vegan, paleo, Atkins, and keto. They're also GF, dairy-free, sugar-free, and soy-free and only contain 10 calories per serving.
The brand also has other exciting flavors if you want some interesting salad dressing flavors like tangy mango or pineapple Thai.
You can buy the dressing here.