Mumbo® sauce— also known as mambo sauce— is a sweet, spicy, and slightly sour ketchup-based sauce from Washington DC. Some people also claim mumbo® sauce is from Chicago, however, as a Chicago-based company actually retains the copyright for the name. As a result, both cities' inhabitants claim its heritage, though it's markedly more popular in local restaurants throughout the District.
In DC the sauce is most commonly eaten with fried chicken and french fries, but in recent decades it's become increasingly popular to put it on fried rice and all things deep fried. The sauce originates with the city's Black population, for whom the city's nickname of Chocolate City was bequeathed. Most of the restaurants which serve mambo sauce in DC will be along Georgia Avenue, a very long street which extends from Wheaton, Maryland to downtown Washington D.C.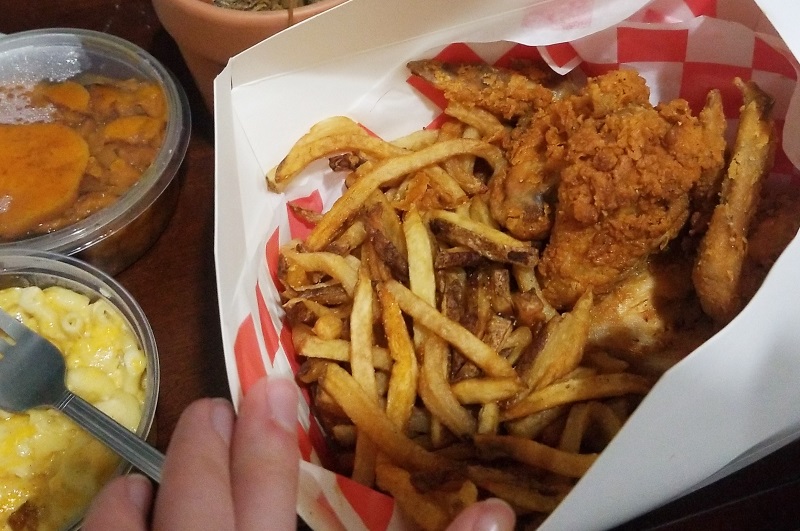 Most mumbo® sauce recipes include a combination of ketchup, hot sauce, spices, vinegar, and sugar. The result of varying ratios of these ingredients in each restaurant's "secret recipe" is that every mambo sauce will taste a bit different, with some being more sour or more hot than others. What's your favorite thing to put mumbo® sauce on?