Curry paste, particularly Thai curry paste, is a blend of spices and herbs used as a base for curry dishes and is often sold in jars or packets in major grocery stores and Asian markets all over the U.S. This abundancy has led to its creative use in many delicious dishes such as soups, seafood dishes, curries and stews, and much more.
But what do you do if you have far more curry paste than you need after cooking an extravagant dinner? This would be the perfect time to use it in various other dishes.
If you wanna know what to do with leftover curry paste, we've got 15 excellent recipes, including various soups, stews, rubs, marinades, homemade sauces, and even flavoring for salad dressing to ensure they won't go to waste.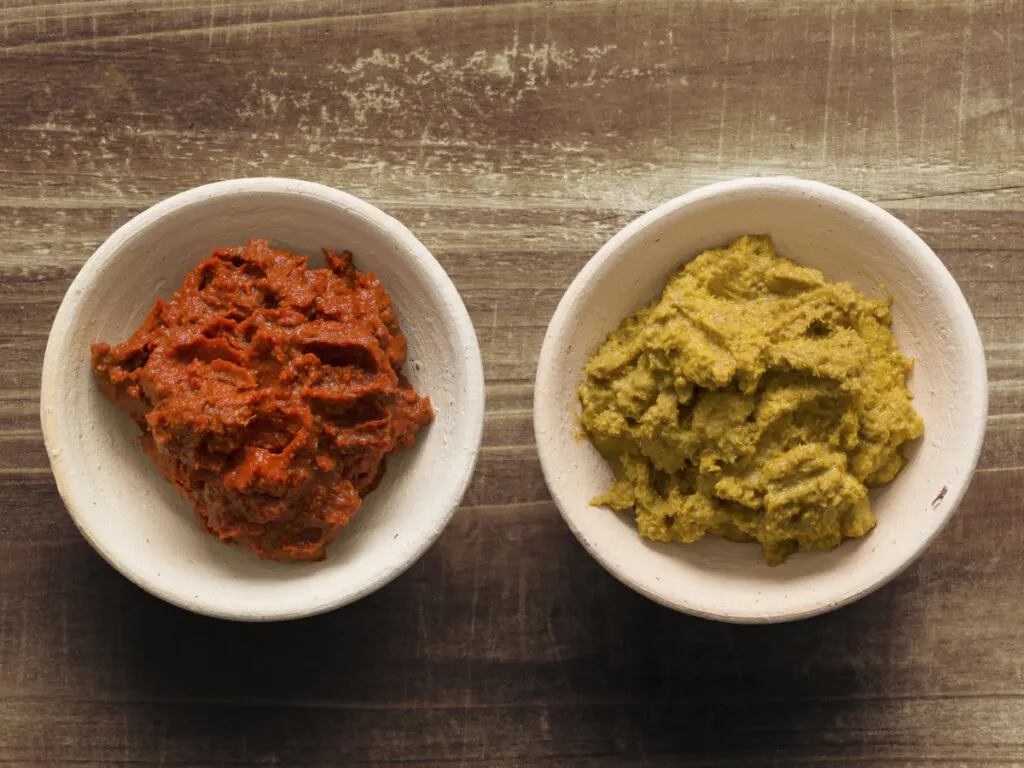 What is Curry Paste?
Curry paste is essentially a dense, supercharged version of the more common pantry ingredient – curry powder. It's commonly used in Thai, Indian, and other Southeast Asian curry dishes and infuses foods with a bold, vibrant, and robust taste. It's a flavor booster for stir-fries, soups, stews, and marinades, adding a spicy kick and texture to these dishes. It's also used as a spread or dip when mixed with cream cheese, sour cream, yogurt, or mayonnaise.
Ingredients vary based on the recipe and the region where it's used, though many of the same herbs and spices remain the same. These include cumin, turmeric, and coriander, but also aromatics such as garlic, lemongrass, and galangal (or Thai ginger). But no curry paste is complete without chili powder or peppers, with the latter giving curry paste its characteristic color and flavor.
This paste can also come in red, green, and yellow, beginning with the same foundation components. Starting off, we have red curry paste. This color variant contains up to 20 kinds of different dried chilis, while its greener cousin consists of green chilis and herbs like cilantro and kaffir lime leaves. And last but not least, yellow curry paste comes from turmeric and curry powder.
Moving on to spiciness. Red curry paste is the spiciest of the three, green curry paste is prominently more herbaceous and offers the most balanced flavor, while yellow curry paste has a slight sweetness.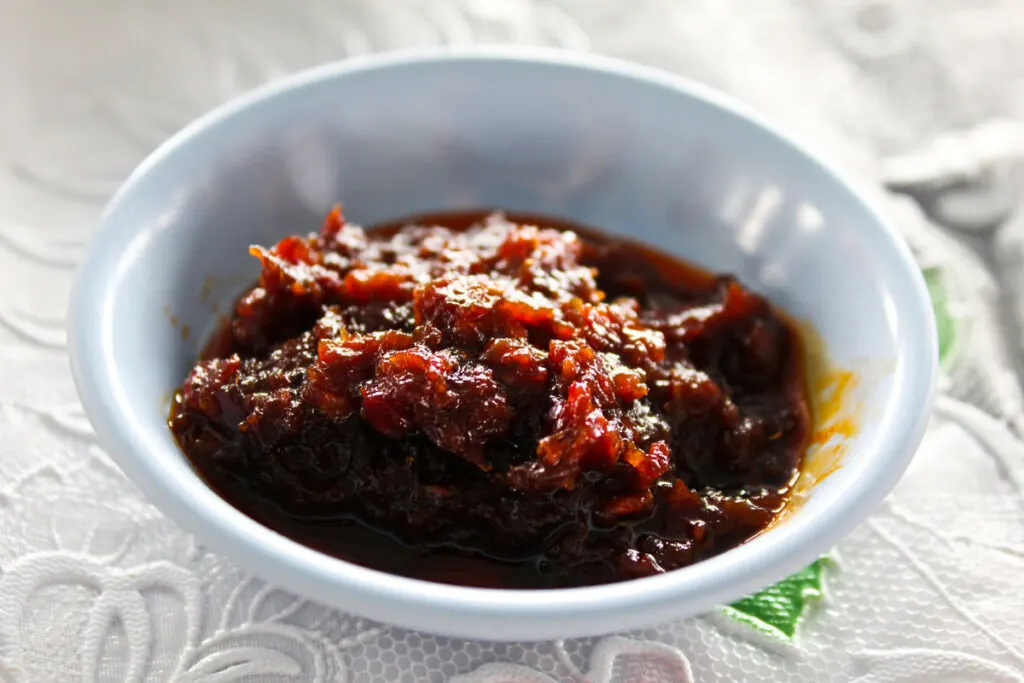 15 Recipes for Using Leftover Curry Paste
When you grab a pack of curry paste from the grocery to make a curry dish, there's always about ¾ left in the jar or packet, as most recipes only require a few heaping tablespoons. Instead of throwing them out or leaving them as another relic in your pantry, there are tons of ways you can use up extra curry paste. Here are the best ways you can use it up:
Savory Dishes
Curry Spiced Cauliflower
Buffalo cauliflower or tandoori cauliflower is perfect for your leftover Thai curry paste. It's a spicy, aromatic appetizer that you can eat on its own or on top of anything from pasta to biryani. You can also dip it in an aioli. Simply lather them on the flowers and pop them in the air fryer or oven for 15-20 minutes.
Check out the Thai Curry Cauliflower recipe with coconut lime aioli here.
Beef Curry
This incredible Thai stew is a kid-friendly meal made with Thai yellow paste. The beef is simmered in the curry broth for a few hours until fork tender, with carrots and potatoes added to bring heft.
Make sure to follow the recipe and reduce your milk before adding the rest of the ingredients. That extra step really does make it worthwhile when sinking your teeth into the flavorful sauce-drenched beef.
Check out the recipe for Beef Curry here.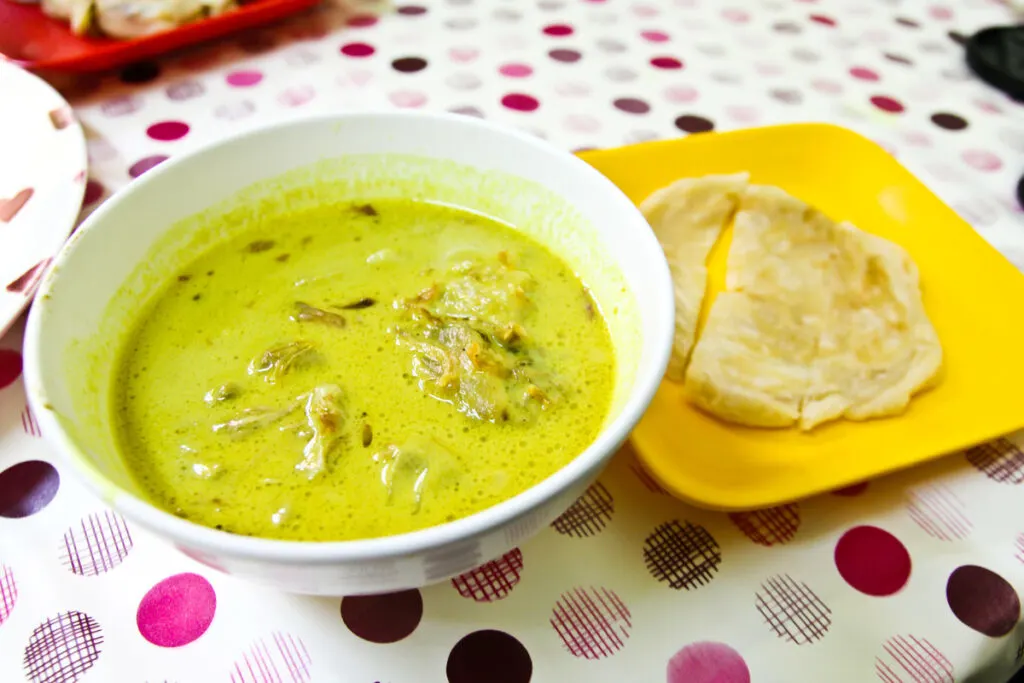 Easy Thai Red Curry Pasta
Like many pasta sauces, this recipe is a one-pot wonder. All the ingredients come together in one pan, allowing you to use up any leftover curry paste to amp up the pasta base. Also, the addition of pumpkin in this recipe tastes great with coconut milk. Feel free to swap regular pasta with noodles (if you're into spiralizing any of your veggies).
Check out the recipe for Thai Red Curry Pasta here.
Rubs and Marinades
Marinated Skirt Steak Fajitas
Ever thought you'd use curry paste as a marinade? Well, now you can with this delicious marinade recipe courtesy of Bobby Flay! The marinade is made by whisking together curry paste, canola oil, and lime juice, then immersing the steak in the mixture for 4-8 hours. When ready to grill, baste the steak in the marinade with more lime juice and honey, then serve.
Check out the recipe for Red Curry Marinated Steak Fajitas here.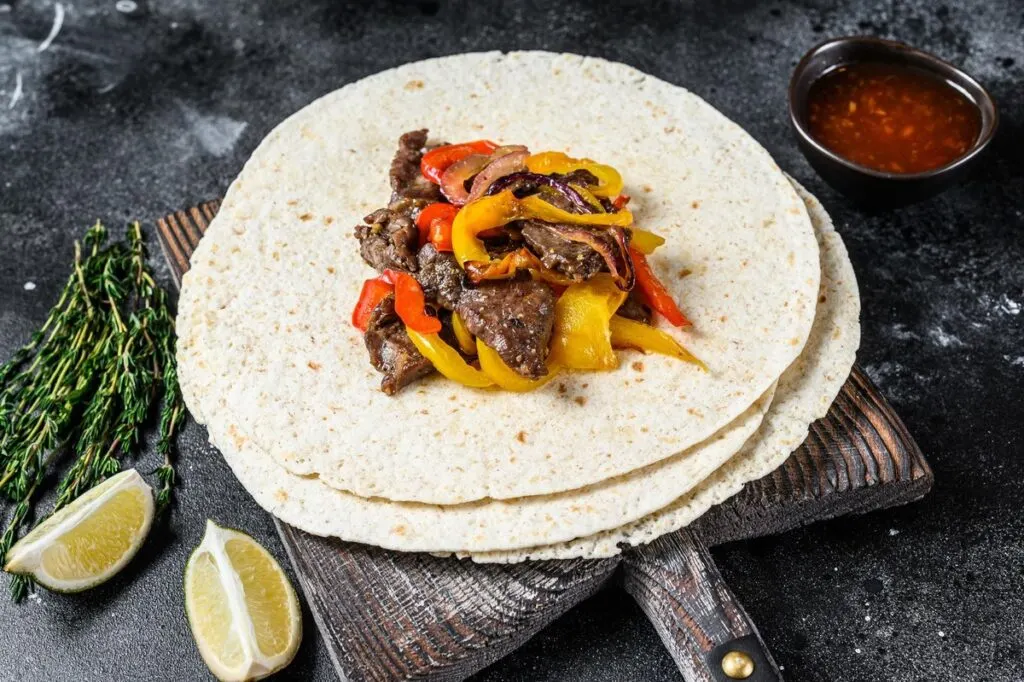 All-purpose Curry Marinade
You can make dinner prep easier if you use leftover curry paste, some chicken stock, coconut milk, and seasoning and turn it into a marinade for your meats. The bright and amazing Thai flavors in the marinade can be used to pep up and tenderize chicken, pork, beef, and even seafood and vegetable dishes. Just leave it in the fridge for 30 minutes or up to 12 hours, and cook for an easy, flavorful weeknight meal.
Check out the recipe for Thai Curry Marinade here.
Grilled Vegetables with Green Curry Marinade
You can also use your leftover curry paste to cook this ridiculously easy yet scrumptious vegetable dish. Simply marinate cut-up vegetables in herbs, green curry paste, oil, and lemon in a zip-lock bag, then grill. You can also customize the spice level of the dish by adding chili peppers or powder.
Check out the recipe for Grilled Vegetables with Green Curry Marinade here.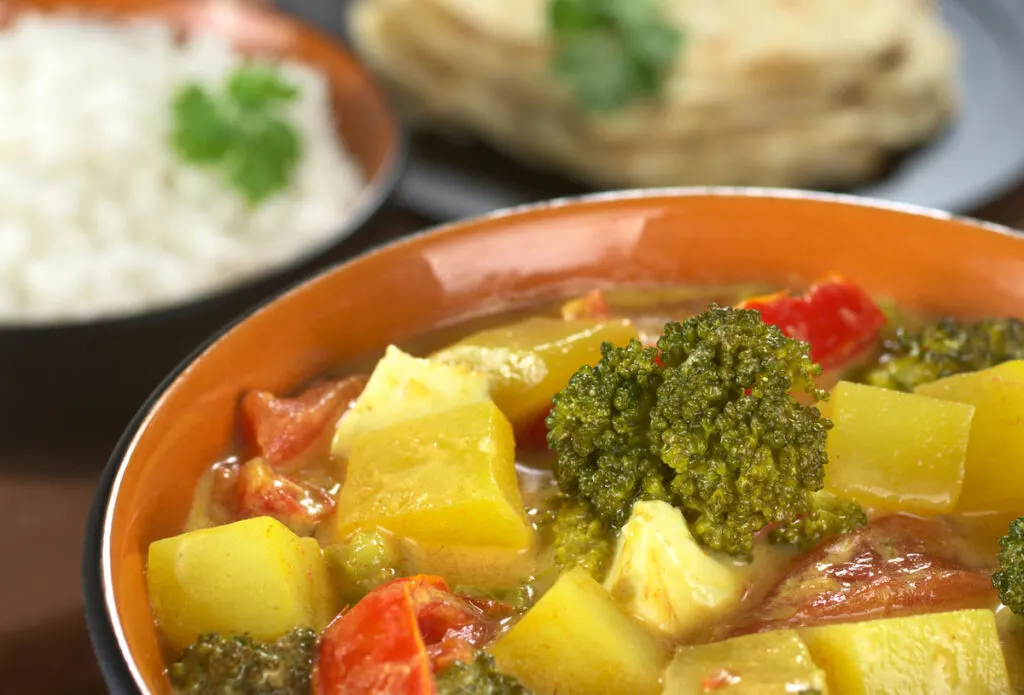 Soup Recipes
Butternut Squash Curry Soup
Why not elevate your already perfect butternut squash soup recipe with some leftover green Thai curry paste? The rich yet balanced flavors of the green curry paste are the perfect addition to the sweet squash. After making this recipe, you'll definitely want to add this to your soup rotation.
Check out the recipe for Butternut Squash Curry Soup here.
Coconut Curry Soup
If you're a Thai cuisine fan, you'll love this coconut curry chicken and broccoli soup recipe. It's a creamy, heartwarming bowl of soup with coconut milk, chicken stock, broccoli florets, and seasoning. To make the soup, use two leftover ingredients: Thai green curry paste and rotisserie chicken.
Check out the recipe for Quick Coconut Curry Soup here.
Sweet Potato and Lentil Soup with Thai Red Curry Paste
Classic Lentil Soup can get an upgrade in flavor with curry paste. It's a fully customizable vegan soup that allows you to change the veggies to your liking and heat level. It also makes a great make-ahead soup for a busy day, as it can be easily done on a stovetop, a slow cooker, or the instant pot.
Check out the recipe for Thai Red Curry Sweet Potato and Lentil Soup here.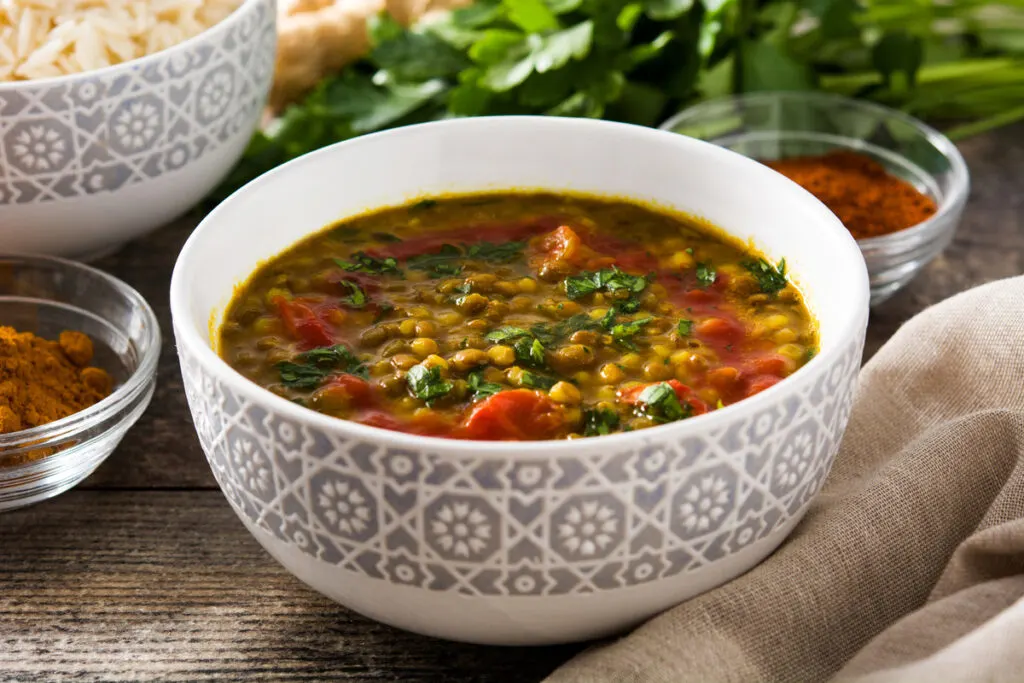 Dipping Sauces
Potato Wedges with Coconut Cream-based Curry Aioli
It's common practice in England to dip potato wedges in fiery and aromatic curry dipping sauces. This super awesome curry dipping sauce gives these deep-fried potato wedges a wow factor.
The sauce is a blend of spices (cumin, turmeric, cayenne), Thai red curry paste, lime juice, vegan butter, onion, and garlic cooked in a skillet using EVOO. Then fresh coconut cream is poured and cooked some more.
Check out the recipe for Curry Paste Wedges here.
Thai Red Curry Paste Dipping Sauce
If you're a fan of Asian cuisine, then you'll want to have this in your pantry. This is a no-cook dipping sauce that comes together by hand using Thai red curry paste, sambal oelek, lime juice, soy sauce, and mayonnaise.
Check out the recipe for Thai Curry Mayonnaise here.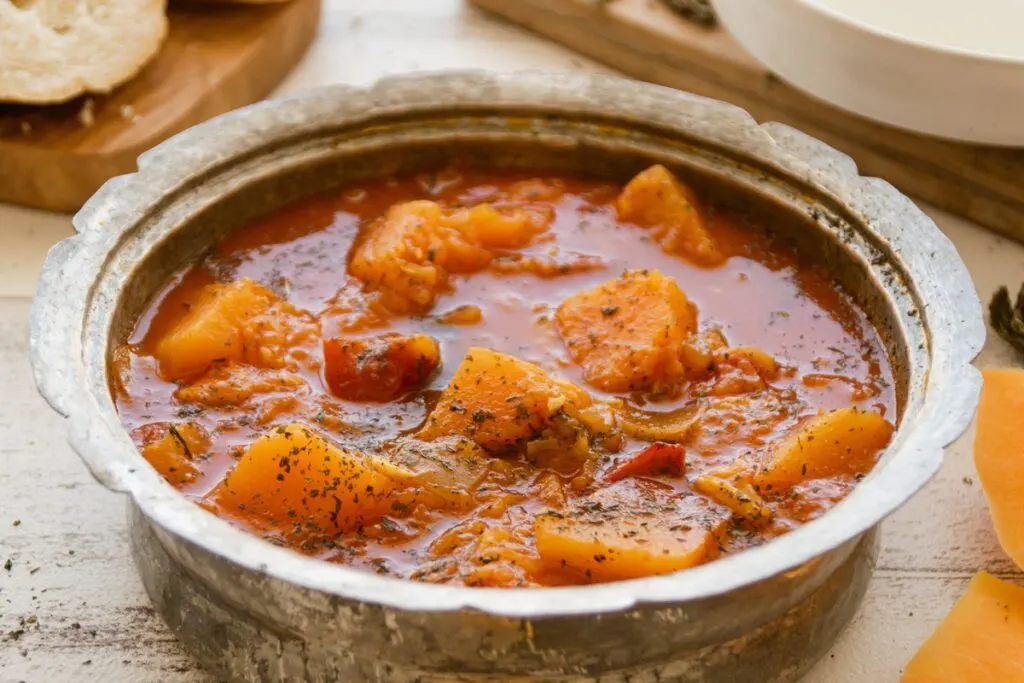 Madras Curry Dipping Sauce
A curry dipping sauce is a breath of fresh air from the usual game day or barbecue night sauces. This simple curry dipping sauce recipe only needs Madras curry paste and mayo. Heat the curry paste in a saucepan until the oil separates. Once cool, mix the mayo in, and then you're done! In this creamy dip, you can dip veggie sticks, fries, wings, chips, or fish sticks.
Check out the recipe for Curry Dipping Sauce here.
Green Curry with Yogurt Dipping Sauce
Another curry paste-based dipping sauce to add to our list is this green curry with Greek yogurt dipping sauce recipe. Greek yogurt's fresh taste and tang blend well with the rich Thai green curry paste. Add some more herbs, and it's the perfect dip for playing hostess.
Check out the recipe for Green Curry Yogurt Dip here.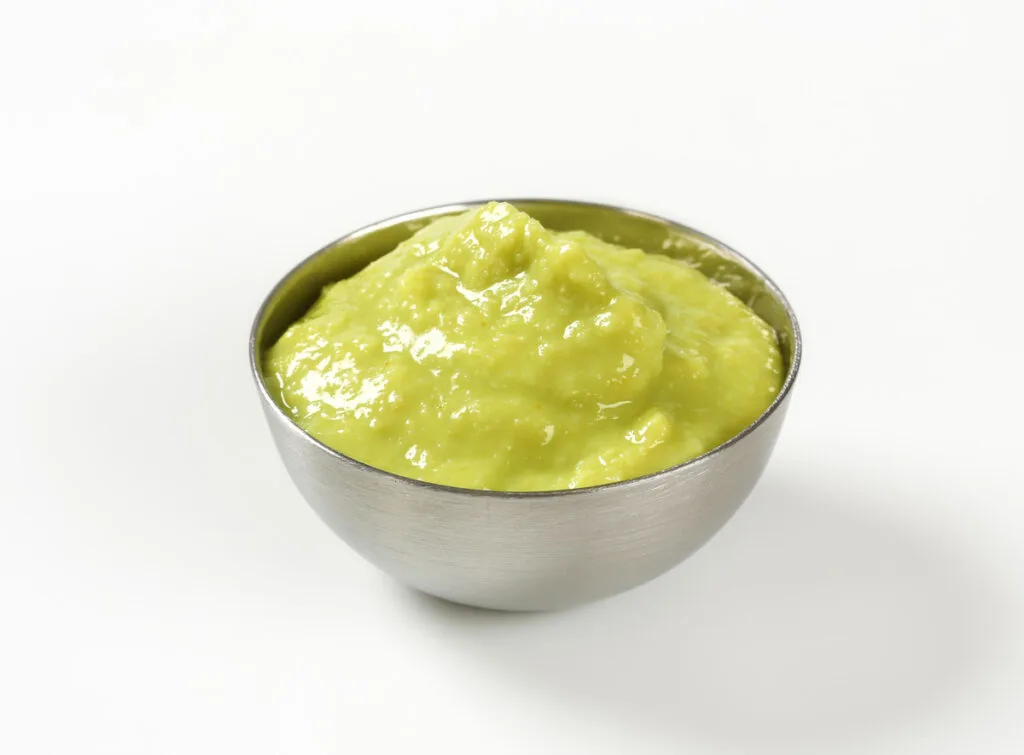 Salad and Salad Dressing
Curry Vinaigrette
When it comes to salad dressing, bold and vibrant flavors are always welcome, and this curry vinaigrette is no exception. A tablespoon of mild leftover curry paste makes for a delicious, fiery vinaigrette that's perfect over salad greens. You can also drizzle it on blanched greens or raw vegetable sticks.
Check out the recipe for Curry Vinaigrette here.
Thai Curry Salad
Ever wondered what that super delish salad dressing from your fave Thai restaurant was? The salad dressing in this recipe may just be it! It's a tangy, nutty, fiery salad dressing made from leftover Thai curry paste, tamari, miso, and much more to make the dressing taste so good.
Check out the recipe for Thai Curry Salad here.